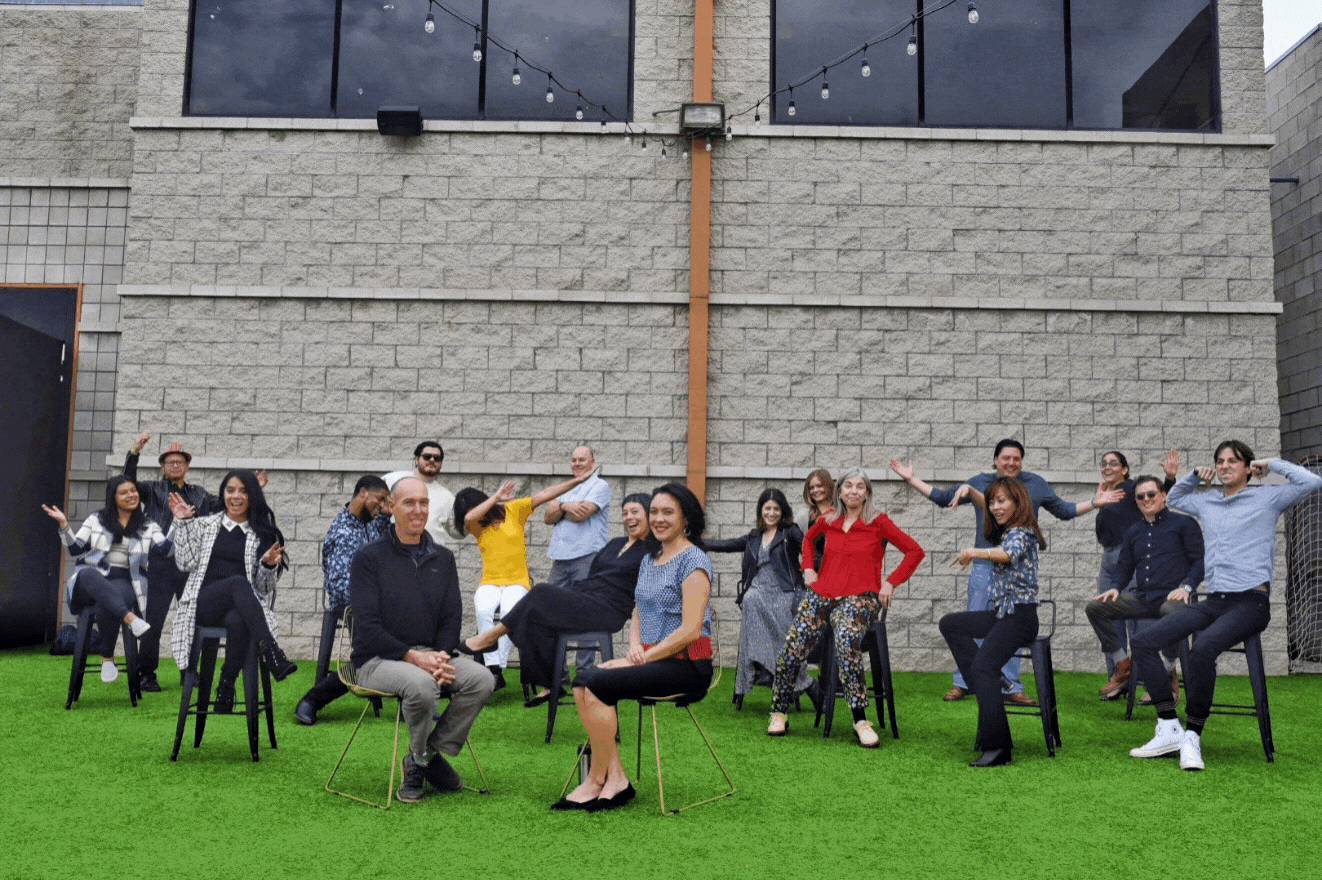 Join Our Team
Put your skills to work connecting capital with community.
Why Join Our Team
Building community-connected capital together
We are a scrappy, savvy team of compassionate professionals dedicated to empowering our community through new models of investing in social change. As we grow, we seek tenacious individuals with a variety of experiences, but the same commitment to impact and transparency, to join our team.
Is that you? If so, see below for open opportunities.
To apply for a position, submit this form. We are seeking candidates who are authorized to work in the United States. No phone inquiries. Candidates only.
Now accepting videos
We are now accepting video intros (links only) if that's your jam. See job descriptions and below for more info.
We're Hiring!
Open positions
Senior Investment Analyst
The senior investment analyst's primary role is to underwrite and present investment opportunities for various impact-based portfolios. They will also have the know-how to get deals done across industries and investment strategies.
Junior Accountant
The person in this role will keep our daily financial and accounting operations running smoothly. This is the perfect opportunity for you if you are eager and passionate about broadening your exposure to finance on a growing, mission-driven team.
Staff Accountant - Real Estate
The person in this role will work with the accounting team to keep daily financial and accounting operations running smoothly. This role is great for you if you are eager and passionate about broadening your exposure to fund finance on a growing, mission-driven team
Are we a match?
Learn more about us
Mission Driven Finance is an impact investment firm dedicated to building a financial system that ensures good businesses have access to sufficient, affordable capital. Built from the ground up with a single purpose—to make it easy to invest in your community—all our funds, products, and services are designed to close financial gaps in order to close opportunity gaps.
Learn more about Mission Driven Finance here.
Our experienced, diverse team identifies in the following ways:
Black, Indigenous, or people of color
First- or second-generation New Americans
Are your values aligned with ours?
Do you consider yourself a champion for social impact?
Are you excited to learn about new models of investing in social change and then bring others along with you?
As a small and growing enterprise, we look for exceptional people committed to social impact who will continually expand their role in our company and our community.
We believe in strength through diversity and expect all of our team to bring their lived experiences to our work. Everything we do comes from a community-first perspective and everybody on our team is values-driven in both work and life.
Work environment and physical demands
We are headquartered in San Diego, CA, and encourage a flexible work environment. For our positions, unless stated otherwise, we are open to potential candidates in the San Diego region or to be permanent remote employees in the U.S. (we ask all employees to complete Form I-9, Employment Eligibility Verification).
We host mandatory, in-person meetings in San Diego, CA approximately three times per year. Full vaccination status is required to attend those meetings. The CDC states a person is fully vaccinated two weeks after receiving all recommended doses in their primary series of the COVID-19 vaccine.
Company standard benefits for full-time employees
Unlimited paid time off along with 10 paid holidays

Remote and flexible work schedule and environment

401k retirement plan with 4% employer match

Stipend for work from home expenses

Access to health/dental/vision plan

Participation in company incentive program(s)

$500 annual professional development stipend
Equal opportunity employer
Mission Driven Finance is an equal opportunity employer. We encourage all qualified candidates, regardless of race, ethnicity, religion, national origin, age, sex, disability, veteran status, or gender identity to apply for this position. We welcome smart people with non-linear/non-traditional experience and educational backgrounds to join our team. Should a candidate be offered the position, they will need to show documentation of the ability to work in the U.S. including completing an I-9. We are unable to offer work visas at this time.
To apply for open positions
If you think you can help us build a better world, we encourage you to submit an application here.
Don't see what you're looking for? Join our talent pool!
We love that you're interested in helping us use finance as a tool for change. We'd like to keep in touch as we continue to grow. Submit your resume here and let us know of your area(s) of interest. Once you submit your resume, if we feel there is a mutual fit for an upcoming position, our Chief of Staff Melissa Barash will get in touch within 72 hours. We will also flag your resume and background for future opportunities.
Also feel free to check back here in the future, sign up for our email newsletter, and follow us on social media to hear about new job openings.
Follow Mission Driven Finance for latest updates