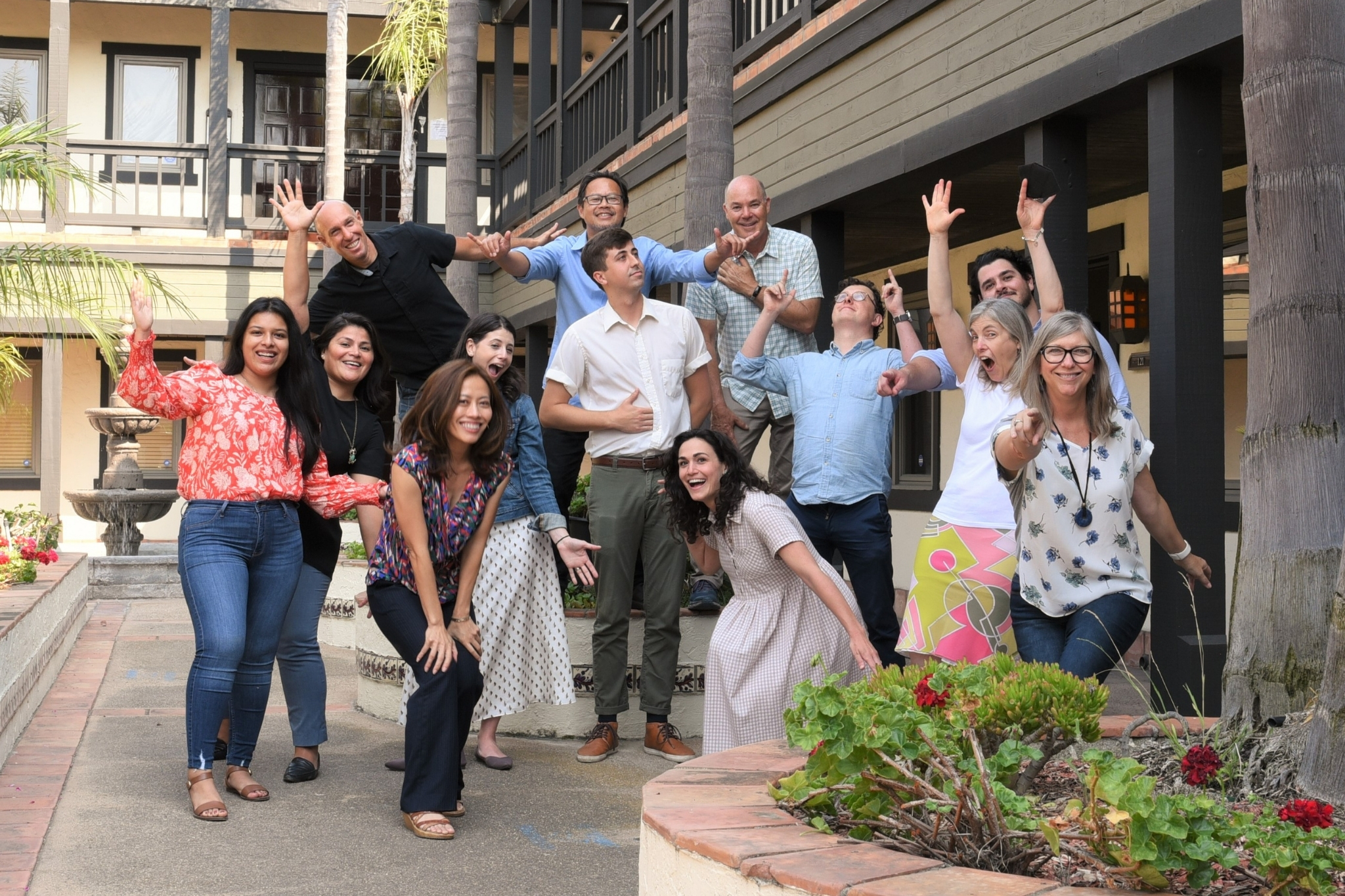 Join Our Team
Put your skills to work connecting capital with community.
Why Join Our Team
Building community-connected capital together
We are a scrappy, savvy team of compassionate professionals dedicated to empowering our community through new models of investing in social change. As we grow, we seek tenacious individuals with a variety of experiences, but the same commitment to impact and transparency, to join our team. Here, we share any open jobs or opportunities.
To apply for a position, candidates should refer to the instructions included in the job description they are interested in. No phone inquiries. Candidates only.

We're Hiring!
Open positions
Controller
We are growing our fund operations team with a controller to drive all of our accounting and financial reporting activities. The person in this role will ensure our accounting and fund management systems are up to date, with a particular focus on the financial operations of our debt and equity portfolios across multiple investment funds.
Investor Relations Coordinator
We are looking for someone to expand our network of impact investors and ensure that our systems for managing investors are running smoothly and are kept updated, with a particular focus on data, knowledge, and relationship management. The person in this role will lead the research and materials submission processes for potential investors and various grant proposals and provide scheduling and outreach support to the team in efforts to drive new business to the company.
About Mission Driven Finance
Mission Driven Finance is an impact investment firm dedicated to building a financial system that ensures good businesses have access to sufficient, affordable capital. Built from the ground up with a single purpose—to make it easy to invest in your community—all our funds, products, and services are designed to close financial gaps in order to close opportunity gaps.
The financial systems, structures, and policies in America have both intentionally and unintentionally restricted access to capital and opportunity. The result is significant wealth inequality that hinders social mobility, dampens economic growth, and fosters conditions for political instability.
We work with local and national investors to help them create the impact they want, and work with businesses and community partners to help them get the capital they need. We are entirely focused on private market impact transactions and asset management. Mission Driven Finance was launched in 2016 in San Diego, CA, and is a Certified B Corporation.
Our experienced, diverse team identifies in the following ways:
Black, Indigenous, or people of color
First- or second-generation New Americans
Are your values aligned with ours?
Do you consider yourself a champion of social impact?
Are you excited to learn about new models of investing in social change and then bring others along with you?
As a small and growing enterprise, we look for exceptional people committed to social impact who will continually expand their role in our company and our community.
We believe in strength through diversity and expect all of our team to bring their lived experiences to our work. Everything we do comes from a community-first perspective and everybody on our team is values-driven in both work and life.
Work environment and physical demands
We are headquartered in San Diego, CA, and encourage a flexible work environment. For our positions, unless stated otherwise, we are open to potential candidates in the San Diego region or to be a permanent remote employee.
Local employees will be expected to join us on a regular basis in our office in Old Town, post-COVID, as currently the entire team is working remotely. Remote employees will be expected to visit in person approximately once per quarter. Our team is very fun and extremely humble 🙂
Company standard benefits for full-time team members
Generous time off plan along with 10 paid holidays
Remote and flexible work schedule and environment
401k retirement plan with 4% employer match
Stipend for work from home expenses
Access to health/dental/vision plan
Participation in company incentive program(s)
$500 annual professional development stipend
Equal opportunity employer
Mission Driven Finance is an equal opportunity employer. We encourage all qualified candidates, regardless of race, ethnicity, religion, national origin, age, sex, disability, veteran status, or gender identity to apply for this position. We welcome smart people with non-linear/non-traditional experience and educational backgrounds to join our team. Should a candidate be offered the position, they will need to show documentation of the ability to work in the U.S. including completing an I-9. We are unable to offer work visas at this time.
To apply for open positions
If you think you can help us build a better world, we encourage you to send your cover letter and resume to [email protected].