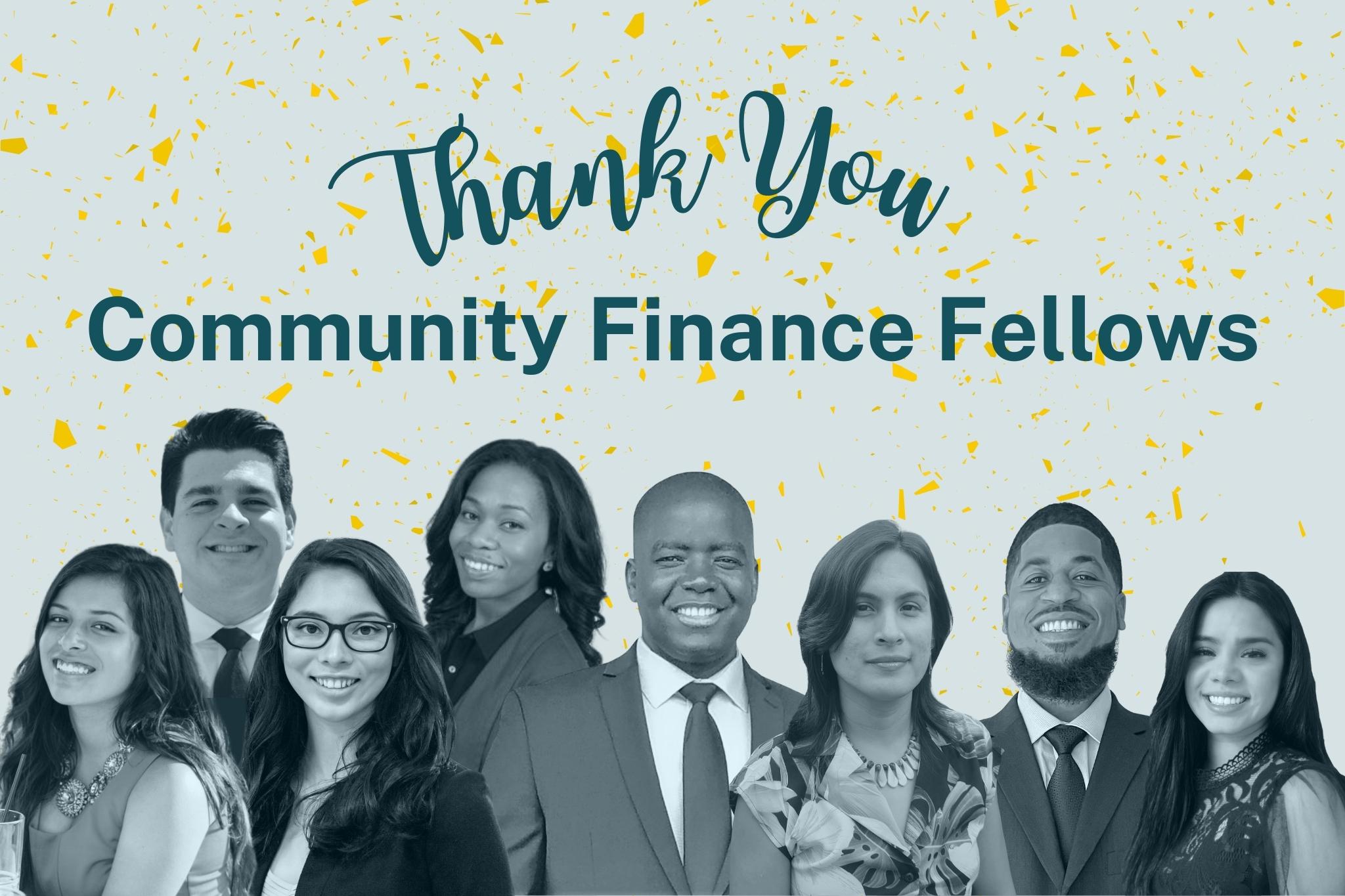 Community Finance Fellowship
Together, we can change the face of finance.
Community Finance Fellowship
Changing the face of finance
Mission Driven Finance launched the Community Finance Fellowship to diversify talent in our industry—and get capital into overlooked and underestimated communities where it doesn't usually flow. Designed to give early professionals a strong start to careers using finance as a tool for change, this program provides fellows formal training and critical on-the-job experience with the full life cycle of making private impact investments.
The Community Finance Fellowship is taking a brief hiatus. Please sign up below for the latest updates on this program.
To build an inclusive economy, we must transform the world of finance. Through this fellowship, we can change the face of finance, access to finance, and understanding of finance to connect overlooked communities with capital.
Why?
We wake up every day looking for ways to build thriving communities by investing in small businesses, social enterprises and nonprofits—particularly by mobilizing capital into communities that have been overlooked and underestimated by the traditional financial system.
This isn't about fintech and apps.
This is about authentic connection and deep engagement with people and place in ways that acknowledge and counteract bias and exclusion. We must change the face of finance to more fully reflect our communities, and find and support those bold visions and innovative enterprises that aren't getting capital (but should).
Fellows will get paid, hands-on experience working in finance to directly create economic power for overlooked and underestimated communities. We want to break that vicious cycle of "you can't get a job until you have experience and you can't get experience until you have a job," especially for our industry.
Here, you can learn and grow in a supportive work environment, and move on to your next chapter with great skills to continue changing the face of finance and how capital moves in communities.
"My passion has always been to work with small business owners, but [as part of this fellowship I got to] have deeper conversations with small business owners trying to understand what they do and how that is changing their community."
Benson Ochira
Community Finance Fellow,
2020 cohort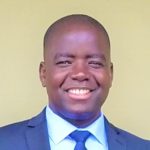 "I interviewed with a wealth management company this year. A year ago I don't think that's something I would have ever thought I could possibly do. However, Mission Driven Finance has given me the knowledge and also the confidence to be able to do things like this and expand my wings."
Crystal Sevilla
Community Finance Fellow,
2020 cohort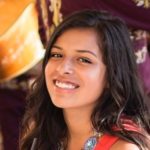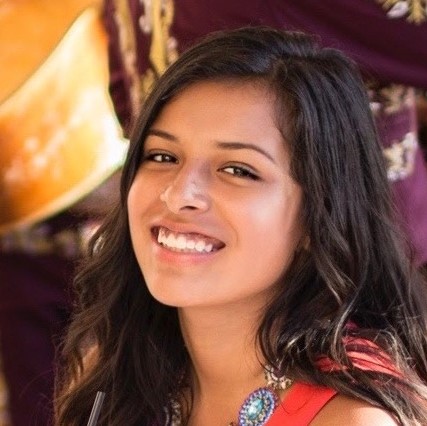 "Through interactions with Mission Driven Finance and them valuing my input and my ideas and my thinking, I found the confidence to really be bold in how I engage with various communities, especially communities of color.
Louise Jordan
Community Finance Fellow,
2020 cohort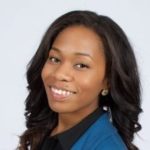 "Mission Driven Finance has allowed me to bring my lived experiences and allowed everything to come full circle for me. I am a big advocate for affordable housing—I grew up and spent the last seven years in affordable housing and during the last year I was able to deploy $335,000 to bring 12 units of affordable housing to Barrio Logan, a community near and dear to my heart."
Crystal Sevilla
Community Finance Fellow,
2020 cohort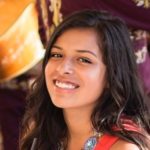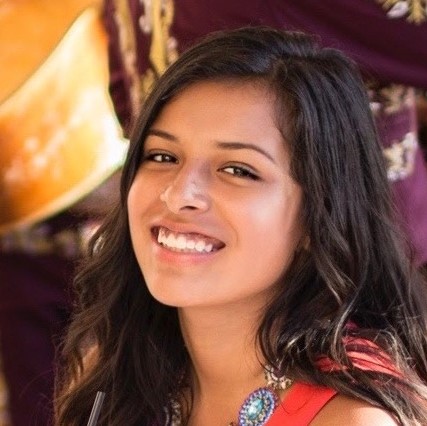 "One of the most amazing parts about my fellowship is having the opportunity to engage with external partners, especially doing a lot of presentation and partnership work with The San Diego Foundation committee for the
COVID-19 small business and nonprofit loan program
."
Louise Jordan
Community Finance Fellow,
2020 cohort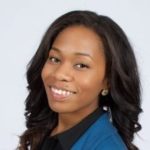 "I absolutely LOVED closing a deal...I also loved working with borrowers and learning about their businesses from their perspectives."
Xitlali Villa
Community Finance Fellow,
2021 cohort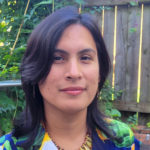 "I'm really proud of the community that Xitlali, David, and I built with each other. We really bonded and had each other's backs during all of the learning curves, challenging moments, and successes that we experienced over the last year."
Farah Velasquez
Community Finance Fellow,
2021 cohort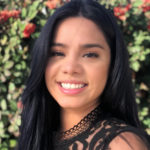 "Having a team around me that was very supportive and providing all the resources that I needed, it was very helpful through this learning journey."
Benson Ochira
Community Finance Fellow,
2020 cohort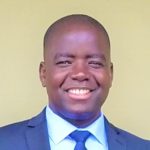 "Mission Driven Finance did a really great job in their cohort selection, since we all brought something unique in our lived, learned, and labored experiences, but it intersected so beautifully with each other and made for really deep, insightful, powerful conversations and connections."
Farah Velasquez
Community Finance Fellow,
2021 cohort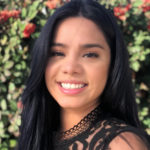 About the Fellowship
Frequently asked questions
About the Community Finance Fellowship program
Who is Mission Driven Finance?
We are an intentionally diverse group of scrappy individuals who use finance as a tool for change. As an impact investment firm, we are a bit different from other finance professionals. Mission Driven Finance runs our own place-based debt fund (Advance—creating inclusive economic opportunity in our hometown of San Diego), but also designs, develops, and manages impact finance strategies with partners across the U.S. You're on our website right now, so feel free to explore and get to know us better!
When will the fellowship resume?
The Community Finance Fellowship is taking a brief hiatus. Please sign up below for the latest updates on this program.
What does this fellowship include?
Onboarding includes modules on impact, management, and financial analysis

Day-to-day activities include:

Conducting ecosystem and market research to source deal flow

Web research and engaging with community 

Conduct screening calls and reporting back to the borrower services team to move opportunities through the due diligence process

Impact, financial, and management underwriting/due diligence

Synthesizing key information into credit memos and presenting investment opportunities to investment committees

Leading portfolio management

Direct contact with borrowers providing technical assistance, monthly calls, managing compliance, quarterly reporting, providing loan modifications as needed
Who should apply?
This fellowship might be right for you if:
You are:
Committed to improving your community.
Eager to learn how finance can power a vision for a thriving community.
Looking for skills to advance your career path.
You want:
The world to understand how amazing your community already is, and see its potential to be even greater.

Your community to be stronger and healthier—and you know that access to capital could help make that happen.

To learn about how investments can get structured and made.

To explore new ways to invest to create impact.

To change the field of finance to better reflect the life you've lived and lives you've seen in your community.
You have:
A desire for action, not just more talk (though dialogue is also important).
A growth mindset. You are inquisitive, wondering, and ready to explore how to increase deal flow in your community.
Mission Driven Finance is an equal opportunity employer. We encourage all qualified candidates, regardless of race, ethnicity, religion, national origin, age, sex, disability, veteran status, or gender identity to apply for this position. We welcome smart people with non-linear/non-traditional experience and educational backgrounds to apply, as well as members of Indigenous communities, people of color, New Americans (immigrants, refugees, asylees), and those with lived experiences in overlooked and underestimated communities.
What would I do as a Community Finance Fellow?
Fellows will support the full life cycle of investing in communities through:
Community engagement and research to find new potential investments
Screening, underwriting, and presenting investment opportunities
Monitoring, reporting, and communicating about the success of active investments
Fellows will have access to:
Formal training in impact, management, and financial analysis

"Learning-by-doing" as key members of our borrower services team working on active investment opportunities

Mentorship through group and one-on-one meetings with our staff

Deep dive projects matching fellows' areas of interest and aptitude with available opportunities

Facilitated community of practice to reflect on how your own lived, learned, and labored experiences tie into this program
Fellowship experience
What is a fellowship program?
Fellowships are typically short-term opportunities that could last from a few months to a few years, allowing fellows to gain specific professional skill sets and the sponsoring organization to expand leadership in its field. While there are other models where you study independently or get together with other fellows periodically, we've designed this program to be full-time cohort-based learning so you can dive deep into the nuances of community finance and learn from our team and from your peers.
What am I committing to as part of the fellowship?
To be committed to the program for one year, from approximately September 7, 2021 through September 16, 2022
To be a full-time paid team member and employee of Mission Driven Finance for the duration of the fellowship
To be an open and active participant in the cohort with the other fellows
To making your community better
How would I spend my time as a fellow?
We anticipate fellows spending roughly 25% of their time (over weighted to the beginning of the year) in formal learning, reflection, and writing; 50% in learning-by-doing the entire investment life cycle as part of our borrower services team; and 25% in deeper focus projects with 1-2 team members. As we are continuously learning, this breakdown of time will change. All fellows will have a balance of time with internal Mission Driven Finance efforts, supporting potential borrowers moving through our underwriting and investment process, and interacting with external community partners.
How will fellows be matched to projects?
We will attempt to match fellows to projects and opportunities that best match their skills and interests, while at the same time working to ensure a wide range of experience. You'll be able to rank work type & impact area preferences in the application.
What are example projects I might work on? What might I be expected to produce?
All fellows will work on identifying and screening new borrower prospects; underwriting for impact, management, and finance; drafting credit memos to present for formal investment decisions; and surveying/monitoring active borrowers.
In addition to that core work, potential projects for deeper focus include:
Looking for tools to improve our portfolio monitoring processes

Improving connections with capacity-building resources for potential borrowers

Deepening relationships around Islamic finance

Sourcing & supporting new investments in early childhood education

Producing our investor and community reports
Finally, fellows will occasionally write and (with support from our marketing & communications team) publish thought leadership blogs to inform the field about investing sensitively with underestimated communities and inclusive leadership development. This can also elevate fellows' profiles to future employers.
What is a community of practice?
A community of practice is a group of people who share a profession or skill—literally a community of practitioners. Fellows will participate in structured dialogues and activities to formalize peer learning and reflection. Additionally, through these structured touch points we hope to identify ways to enhance the fellowship practice while it's happening and capture lessons learned for future cohorts and the field at-large.
What happens after the fellowship?
Mission Driven Finance is invested in each fellow's development through this year and beyond. After our formal year together, fellows will have stronger resumes and the confidence to secure a finance sector job with a focus on building communities. This could be in the investment field, community development, banking, philanthropy, local government, the finance department of a nonprofit, financing inclusive infrastructure—you name it!
While we do not provide direct job placement support, we will provide space for these activities during the "offboarding" period. After this year, fellows may receive some continued mentorship and coaching. We anticipate adding ongoing alumni connectivity with each other and with new fellows through communication, gatherings, and recruitment, and selection of subsequent fellowship cohorts. We want our alumni to keep agitating for inclusive opportunity as they continue to grow in their new roles.
Will I be able to get a job with Mission Driven Finance?
There is no guarantee of any post-fellowship employment at Mission Driven Finance. However, if a relevant position does open up after the program, fellows are welcome to apply.
Will I be launching my own investment fund?
While you won't launch or manage your own fund, you'll get to collaborate on living, breathing portfolios and transactions, which we hope gives you the skills to formalize an investment fund in the future.
Will I get to decide which investments get made?
Investment decisions are made by the Mission Driven Finance Investment Committee based on input from the borrower services team, including fellows. Fellows will conduct critical research and analysis to present borrower credit memos and make the case for particular investments and transaction structures.
Will I only be working on San Diego investments?
Nope! All fellows will work on San Diego investments in our place-based Advance Strategy, but will likely also analyze opportunities from Mission Driven Finance partners around the country.
Qualifications and expectations
What experience do I need to have?
We are looking for people with a combined five years of lived, learned, or labored experience that indicates your ability to succeed in the fellowship.
Applicants must hold a high school diploma or GED, but there are no other academic prerequisites.
At least two years of volunteer or paid work experience preferred, ideally focused on designing, dreaming, or delivering leadership to local community efforts. This experience can be in the public, private, nonprofit, academic, entrepreneurial, artistic, and/or technological sectors.
Fellows must be at least 18 years old. There is no maximum age, but we expect fellows to be relatively early in their careers and seeking this stepping stone.
Do I need to have already worked in the financial industry?
No, but an understanding of some basic financial principles is recommended, such as comfort with spreadsheets and understanding budgets and projections. Most important—a high willingness to learn what you don't know. Numbers are fun, y'all.
Do I need to be an entrepreneur or have already worked in a social enterprise?
No, we are more interested in fellows who see the value of finance as a tool for change within communities than those looking to start their own business.
Is there a financial cost to be a fellow?
Nope! In fact, we'll be paying fellows living wages to work with us full-time for a year.
Is the fellowship need-based?
While we take an inclusive approach and encourage a wide variety of experiences, we do not award based on need. We are looking for people with promise and potential along with demonstrated commitment to their communities.
When you say living wages, what exactly do you mean?
All fellows will be compensated at the annual rate of $44,720, or $21.50/hr. All fellows will be working on a full-time non-exempt status. Fellows will have access to company standard benefits including time off, expense reimbursement, 401k retirement savings plan with 4% employer matching contribution, and the option to join group health, dental, and vision insurance plans. Health insurance is partially covered via employer contribution, while dental and vision insurance is paid by the fellow.
I can't work full-time in San Diego. Can I still apply?
Yes. One thing we learned in the first cohort is that we can work with fellows across the United States.
Is English proficiency a requirement?
Yes, we are an English-speaking team so you must be able to converse comfortably in a professional environment in both verbal and written form. However, we are looking for fellows who are also proficient in other languages and cultures, and we do not require fellows to have English as a first language.
Do I need to have a car?
No. We expect this second cohort to be primarily virtual. For those in San Diego, we expect to reopen our office in Old Town and would want you to be able to reliably get there—in whatever way works for you. 
Do I need to have my own computer?
We will provide laptops and other technology support for use during the fellowship to those who need them.
If I don't live in San Diego County and want to be at MDF headquarters, will you pay to move me out?
Alas, we will not be able to provide any relocation or housing assistance. You must be able to arrange your own housing during your fellowship. We can't help pay for your relocation costs, but we encourage you to look within your networks for ideas if you are intent on moving to San Diego. 
Do I need to be eligible to work in the U.S.?
All fellows will need to show documentation of the ability to work in the U.S. including completing an I-9. We are unable to offer work visas at this time.
What if I don't meet all of the listed qualifications?
We care most that you are passionate about changing your community with better access to capital and that you are hungry to learn. If you meet some, but not all, of the qualifications, go ahead and apply. We just require that you work full-time for one year in our San Diego, Old Town office or remotely from anywhere in the U.S., generally 9 a.m.–5 p.m. Pacific Monday–Friday with some occasional evening or weekend events.
Application and selection process
What is the timeline for the application and selection process?
June 11, 2021 — Applications open
Friday, June 25, 2021, 9 a.m. Pacific — Info session (video & materials will be available for those who cannot participate live)
Applications now open
July & August 2021 — Interviews, in-person or video call
Late July to early August 2021 — All candidates informed of their application status
Mid- to late August 2021 — Fellowship offers made
September 7, 2021 — Community Finance Fellowship begins!
September 16, 2022 — Community Finance Fellows graduate
How many fellows will be selected?
We will accept up to five fellows for the 2021 cohort.
How should I submit application materials?
Please use this Google Form to submit your application. We've designed it so that you can see all of the questions at once if you'd like to prepare your answers in another application and then copy/paste. In addition to the text answers in the form, we require you upload a PDF copy of your resume. If you are having technical difficulties, please drop us a note.
Can I edit my application after submission?
Yes, you can make changes to your application until the deadline on Friday, July 25.
If I'm accepted, can I defer?
No. To be part of this fellowship you must be available to begin full-time on September 7, 2021, and would need to re-apply to be part of a future cohort.
Who can I contact with questions or troubleshooting?
Feel free to send us a quick note at [email protected] or give us a call us at 858-880-0252 during regular business hours.
Application tips
Research impact investing
Learn more about the world of impact investing and figure out if it sounds like the right career path for you. Impact investing is still fairly new, but more and more people are recognizing finance as a tool for economic and social change. This fellowship is not centered on investment banking, private equity, or venture capital, though more and more traditional financial institutions are dedicating funds and teams for impact. You have the opportunity to take what you learn at Mission Driven Finance and transform traditional financial institutions into institutions with greater impact.
Review the Mission Driven Finance website
The fellowship page includes useful information, but skimming our portfolio page and blog posts can also give you a sense of what kind of company we are—and if you want to work here!
Don't wait until the last day to start your application
We hope that the application is straightforward and doesn't take too long to fill out. Build in time to proofread, review, and deal with any unforeseen technical issues. Your thoughtful responses on the application will help us keep a tight selection timeline and find great fellows.
Show us why you are incredible
Yes, we want to know what you want to get out of this fellowship program to grow yourself and your community. But we also want to know that you will be a thoughtful contributing member of our team that can help us be better impact investors too. Demonstrate how your personal connection to the community you hope to serve can have ripple effects here.
Be straightforward—use plain language
While most of our team is fluent in jargon that is research-informed, synergistic, and intersectional, we actually don't like to read it. The more simply and powerfully you can convey your hopes and dreams for you and your community, the better.
(hat tip to Echoing Green for these tips)