September 2, 2021 [Oakland, CA]
—
This Labor Day, small businesses have a new resource that could help them rebuild from the pandemic and secure their legacies while providing long-term careers for their employees.
Project Equity, a national leader in the movement to expand employee ownership has launched a new initiative to provide flexible capital to companies on the path to employee ownership. The Employee Ownership Catalyst Fund provides working capital and transaction financing to businesses with 25–100+ employees. Mission Driven Finance, a full-spectrum impact investment fund manager, co-manages the fund with Project Equity.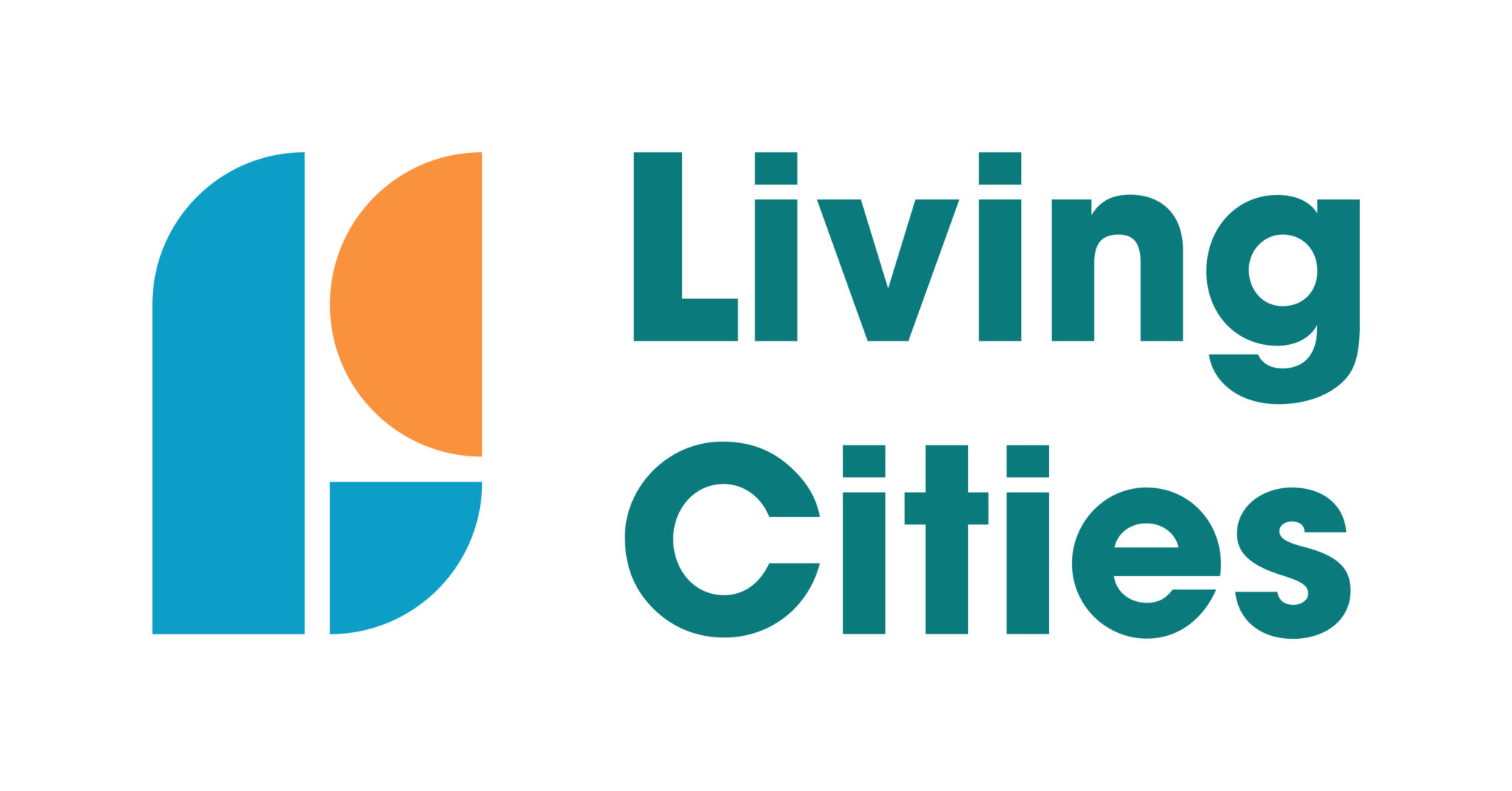 Living Cities, a collaborative of some of the world's largest foundations and financial institutions addressing racial income and wealth gaps in American cities, has invested in the fund along with several other impact investors. 
While the past year has been challenging, savvy business owners see the opportunity now to build for the future by transitioning to employee ownership.
"Employee ownership transitions enable business owners to cement their legacy. Companies that transition are stronger with highly engaged employees and offering high-quality jobs. This creates a path to business ownership for frontline workers and workers of color, addressing issues of income and wealth inequality and creating more resilient local economies," says Alison Lingane, co-founder of Project Equity and co-director of the new fund. "The Employee Ownership Catalyst Fund provides the type of flexible capital seldom available through traditional loans to make these powerful transitions possible." 
Employee ownership provides many benefits to businesses and workers alike. It can keep good, local jobs in the community, which is essential considering the historic high numbers of workers leaving their jobs—3.87 million in June alone.
Engaging and retaining workers is critical in securing our economy post-pandemic, and employee ownership is part of the solution. In addition, employee ownership can bring significant tax advantages to the selling owner, the company, and the employees. 
The Employee Ownership Catalyst Fund will finance the sale of some or all of the business that enables employees to become owners.
Short term, the fund will also help companies that are transitioning to employee ownership with working capital to support their strong footing coming out of the pandemic and to bridge the costs associated with an ownership transition. Employees don't need to come up with the financing themselves; the Employee Ownership Catalyst Fund fills this gap.
When business owners understand there is capital available to make this transition, more possibilities and opportunities open up.
Owners nearing retirement face a unique set of challenges that impact their legacy and the livelihoods of their employees.
A recent data analysis by Project Equity found that half of all U.S. businesses with employees are owned by baby boomers, yet most have no plan for what will happen to their companies—or employees—once they retire.
This impacts one in five private-sector workers, putting local communities in jeopardy of losing legacy businesses and their jobs along with them. And the risks associated with the Silver Tsunami of retiring business owners are heightening; the recent analysis found the percentage of employer firms with retirement-aged owners jumped almost six percentage points in just five years.
"I see employee ownership as a way to bring job stability and growth to the business," says Carolyn Berke, founder of Niles Pie Company, an artisanal bakery in Union City, California that worked with Project Equity to transition to employee ownership in 2017. "It provides staff with profit sharing and ownership, and it has allowed me a planful retirement from the business."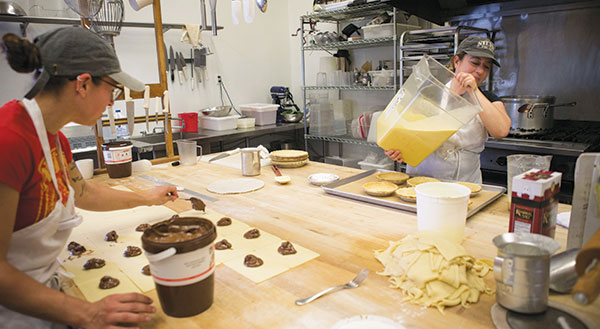 "It's not just a job. I'm now an owner," says Sarah Vegas, a Niles Pie Company employee-owner. "My son is so proud that his mom has something that she owns; something that she's a part of, and he sees the benefits of ownership first hand. We sat down together when I received our first profit-sharing check and talked about what we might do with it, and how meaningful it is to our family."
Investors in the fund join the growing movement to realize practical tools for economic resiliency.
"Living Cities initiatives are focused on systems change, and The Employee Ownership Catalyst Fund is another powerful vehicle for impact investors," says Thaddeus Fair, assistant director, fund manager at Living Cities. "The fund is designed to provide a revolving pool of capital for financing employee ownership—and its deep impact for low-income workers, workers of color, and local economies will be felt for years to come."
Employee ownership takes many forms, and the Employee Ownership Catalyst Fund will support them all.
For example, business owners may set up an ESOP—an Employee Stock Ownership Plan—one of the most successful ways to shift ownership for some businesses. Other options include creating an Employee Ownership Trust (EOT) or a worker-owned cooperative.
Each model ensures the current owner can transition their business for a fair price while allowing employees at every income level the opportunity to own equity in the company they work for—both essential pieces of recovery from the pandemic. 
"Right now, small businesses that are most agile have the best chance to thrive, and to do that they need flexible capital so they can rebuild for an inclusive economy," says David Lynn, co-founder and CEO of Mission Driven Finance and co-director of the new fund. "Business owners nearing retirement have the option to protect their legacies, secure jobs for their employees, and keep wealth in their communities. The Employee Ownership Catalyst Fund will help businesses do that."
The Employee Ownership Catalyst Fund is Project Equity's second resource to provide flexible financing to support employee ownership, building on a joint initiative with a national CDFI, Shared Capital, that launched in 2019.
The fund has had its first close and is expecting to make its first investments in Q4.
In 2021/22, Project Equity will launch a three-part series, "The Power of Employee Ownership," focusing on how businesses and owners benefit from employee ownership, including ways to access financing through the Employee Ownership Catalyst Fund. To learn more, including ways to support the fund, visit project-equity.org/employee-ownership-catalyst-fund. 
This press release is for informational purposes only and does not constitute an offer to sell, a solicitation to buy, or a recommendation for any security, nor does it constitute an offer to provide investment advisory or other services. No compensation was provided for any testimonial or endorsement in this press release.
About: 
Project Equity is a national leader in the movement to harness employee ownership to maintain thriving local business communities and address income and wealth inequality. Project Equity works with partners around the country to raise awareness about employee ownership as an exit strategy for business owners, and as an important approach for increasing employee engagement and wellbeing. They also provide hands-on consulting and support to companies that want to transition to employee ownership through ESOPs, worker cooperatives, or Employee Ownership Trusts, as well as to new employee-owners to ensure that they, and their businesses, thrive after the transition.  
Mission Driven Finance is an impact investment firm dedicated to building a financial system that ensures good businesses have access to sufficient, affordable capital. Built from the ground up with a single purpose—to make it easy to invest in your community—all of their funds and structured products are designed to close financial gaps that will close opportunity gaps. They work with local and national investors to help them create the impact they want and work with businesses and community partners to help them get the capital they need. Mission Driven Finance was launched in 2016 in San Diego, CA, and is a Certified B Corporation.
Living Cities is a collaborative of 19 of the world's largest foundations and financial institutions working to close racial income and wealth gaps in American cities. They use their vast network to connect with leaders across the public, private and philanthropic sectors to embed anti-racist policies and practices in institutions. Together, they work to tackle the root causes of systemic inequity in U.S. cities and undo the legacy of racism in our communities. After three decades of both place-based and people-based work, they believe that all people in U.S. cities can be economically secure; building wealth; and living abundant, dignified and connected lives.