How Advance borrower Kris Schlesser Uses Creative Capital to strengthen community
When we first met Kris Schlesser, founder of LuckyBolt, he was six years into a quest to make the perfect breakfast burrito easily accessible to professionals on the go. He had been financing the business with high-interest credit cards and microloans. Though he had met some venture capital firms interested in last-mile food delivery, they didn't appreciate the long-term value of Kris' plans to embed impact in the business model. To Kris, the perfect breakfast burrito wasn't just a delicious mix wrapped in a warm, fluffy tortilla. The perfect breakfast burrito appealed to the growing number of ethical consumers that wanted a healthy, local, organic ingredients, and responsible treatment of the farmers and workers that grew and assembled them.
LuckyBolt also couldn't qualify for a loan from their bank until they showed a higher profit margin, despite the fact that they made all of their monthly payments for much more expensive credit cards. Saving the interest payments Kris made over six years could have employed another team member!
We saw in LuckyBolt a business model with strong potential for growth, led by an owner with a natural desire to create economic opportunity and be a positive force for good in the community. Kris had a compelling vision for a better food system linking local farmers and consumers. He also recognized that as a business owner, he had the power to change individual lives by hiring people with barriers to employment, particularly military veterans and graduates of the social enterprise Kitchens for Good. Kitchens for Good's culinary job training program, Project Launch, is a tuition-free, certified culinary apprenticeship for those with employment barriers, including formerly incarcerated, young people transitioning out of foster care, domestic abuse survivors, and individuals with mental health disorders.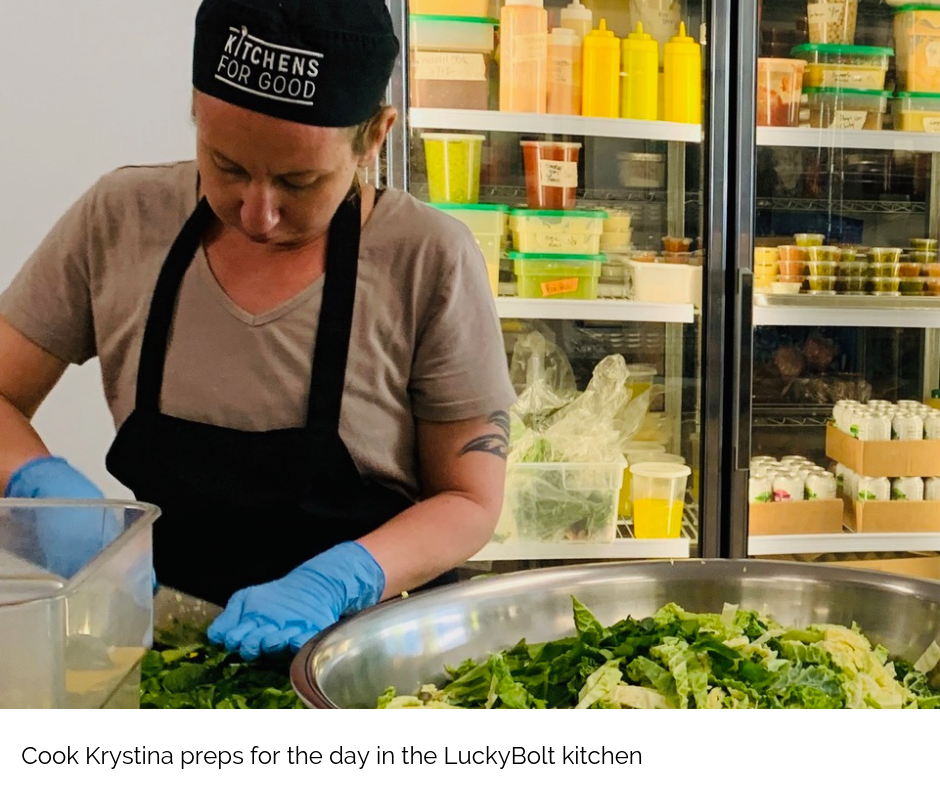 Our creative, flexible financing in coordination with our partners at CDC Small Business Finance allowed Kris to expand his business from a shared commissary kitchen into their first brick and mortar location and grow their team.
We sat down with Kris to discuss where his commitment to hiring Kitchens for Good grads comes from.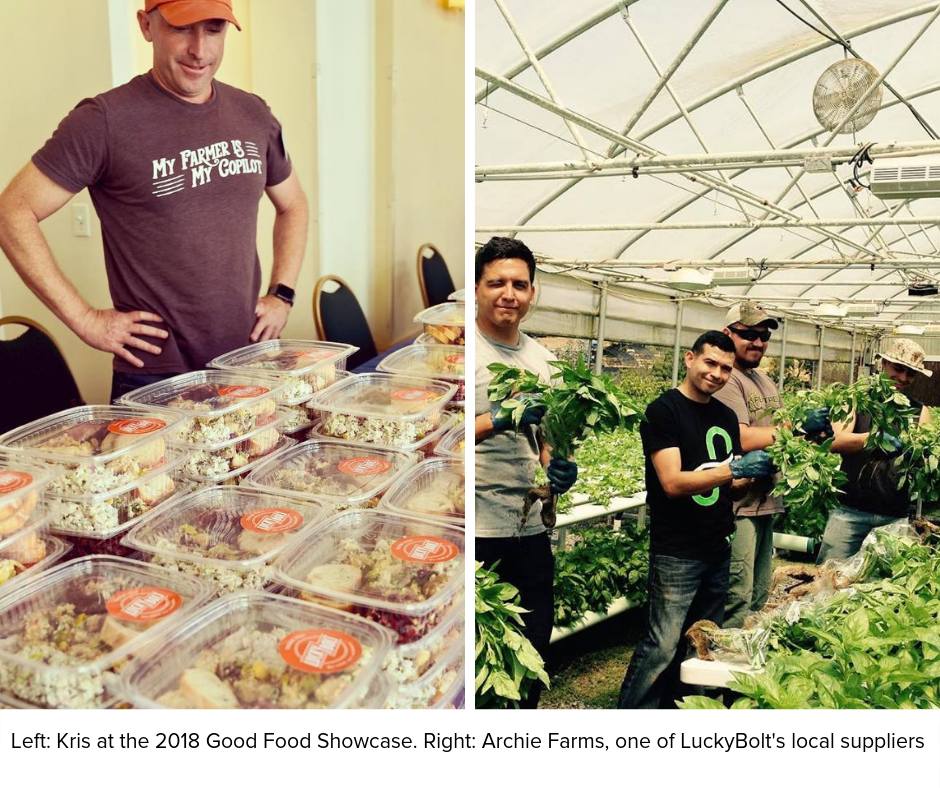 What made you want to hire from Kitchens for Good?
I've known Chuck Samuelson [founder of Kitchens for Good] for years and he's been a mentor for me. We're working towards the same goals and mission of a stronger local food system that works fairly for all, so it was a no-brainer for me. I love being a part of the strong community of mission-driven businesses and nonprofits in San Diego County, including Mission Driven Finance. It's exciting because we're all just getting started but I'm hopeful for the future and the community we're building.
Favorite things about Kitchens for Good?
What's not to like? I like being able to help individuals who've had trouble building a career and helping them get established by equipping them with skills and preparing them for the next steps. One of the ways we do this is by pairing them with someone on our team with extensive experience.
In addition to Kitchens' culinary training program, I also admire their focus on food rescue work. They take food that is no longer commercially useful and repurpose it for people having trouble getting food elsewhere.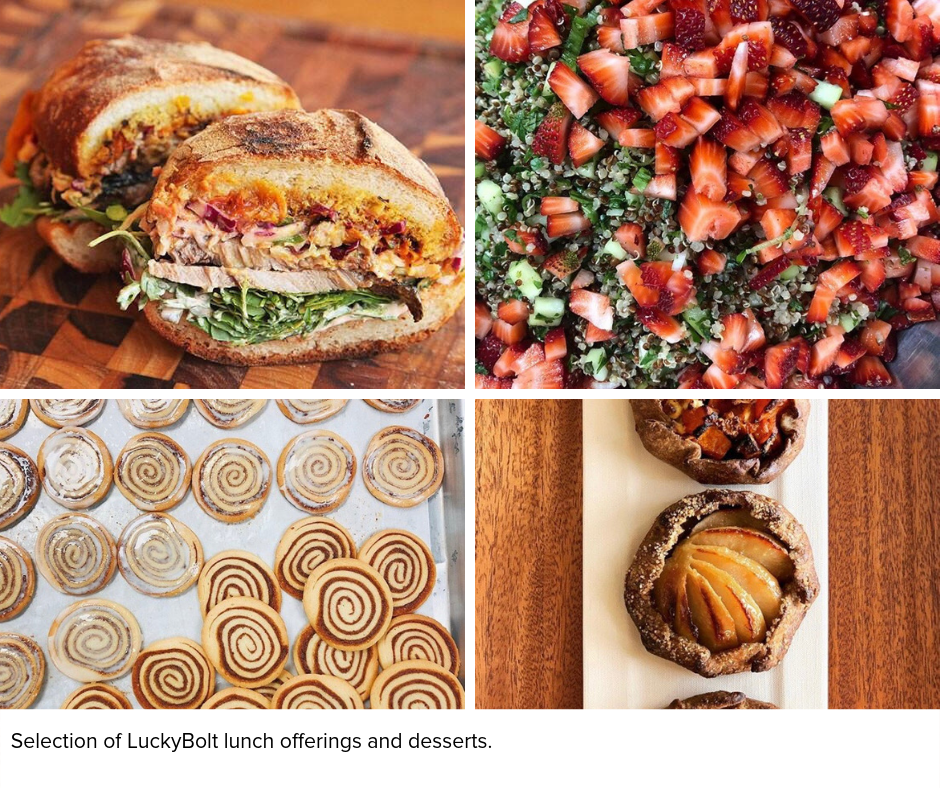 Have you hired any Kitchens for Good graduates yet?
Thus far, we've hired one graduate as a cook. She was a great employee with excellent skills in the kitchen. She had to move because she decided to go back to school, so, unfortunately, she's no longer working for us, but we loved having her on the team and we're definitely looking to hire more Kitchens for Good graduates.
What barriers prevent you from hiring more Kitchens for Good graduates?
Honestly, the public transportation system. Kitchens for Good is based in southeast San Diego, while we're further north, and many applicants have transportation issues. Because of this, we haven't been able to hire as many graduates as we'd like. Our first location is right across from the Sorrento Valley Coaster stop, and we're exploring new locations, so hopefully, it will be easier for new employees to get to LuckyBolt.
Learn more about LuckyBolt's story on our portfolio or stop in for breakfast or lunch!