Carter Transportation Group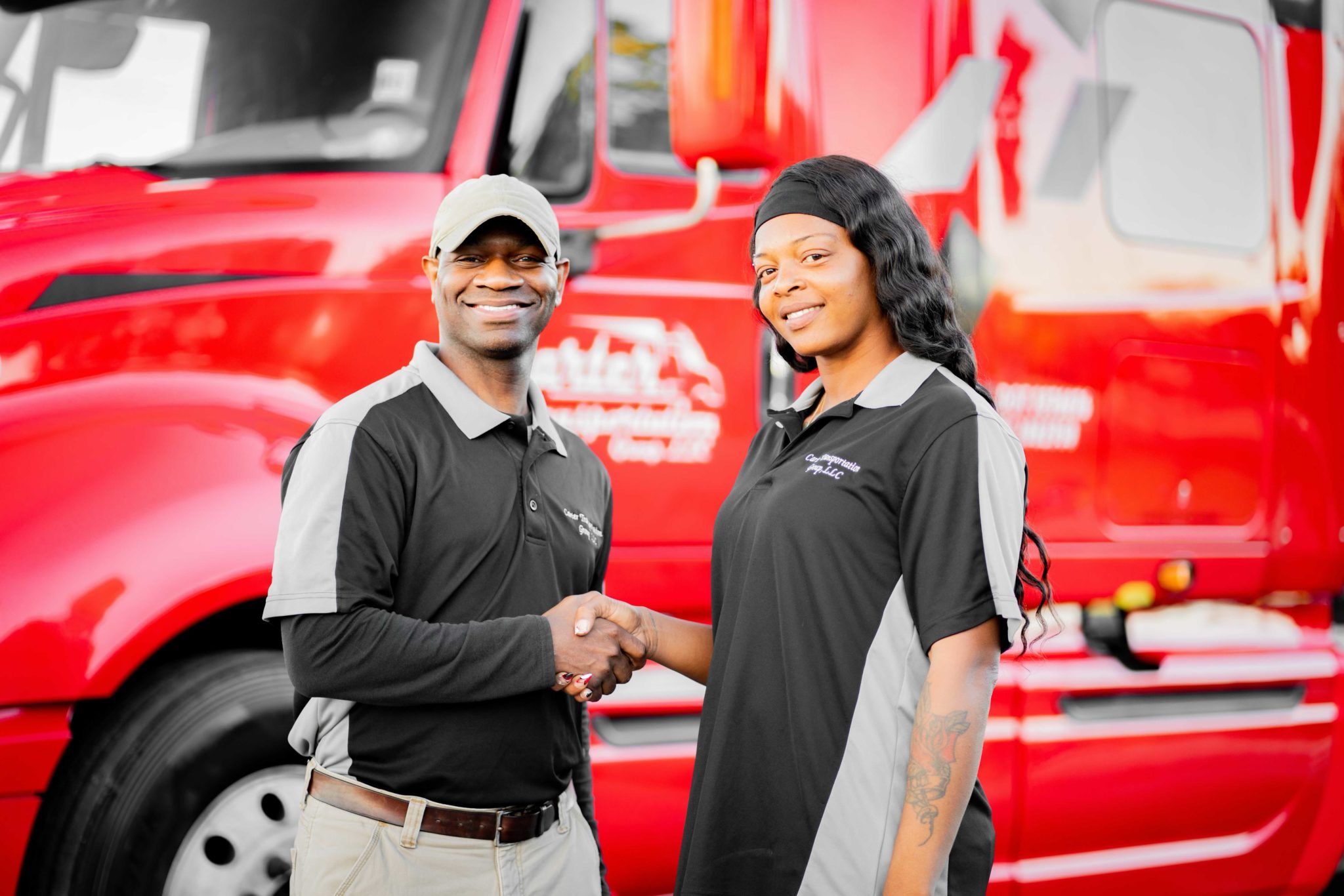 Photo: President & CEO Robert Carter and owner-operator Shekita Hammond as photographed by Samuel Nabarrette, courtesy of Carter Transportation Group.
What They Do
Carter Transportation Group (CTG) is a minority-owned general freight delivery service company that operates nationwide. They offer direct shipping and delivery services through third-party shipping brokerages. The company is also a FedEx contractor in its Custom Critical and Ground divisions.
They are intentional about providing economic opportunities to people of color through employment. Currently, ninety percent of their employees are BIPOC.
Why We Invested
President & CEO Robert E. Carter says, "I want to bring along other minorities into building and sustaining wealth." CTG knows that hiring from your community is one of the best ways to make an impact.
"I grew up in abject poverty. I know firsthand the difficulties people from socioeconomically disadvantaged backgrounds can face," Robert says.
CTG is looking to hire formerly incarcerated and justice-involved individuals as they grow. The Bureau of Prisons offers Commercial Driver License training to eligible inmates, so a job that pays a living wage in the transportation sector can help with the reentry transition.
With twelve drivers and thirteen trucks, CTG got an opportunity to expand upon its relationship with FedEx and acquire a ground contract that would include expansion to eight new routes and the acquisition of eight trucks, and thus expanding its workforce of drivers.
Being a relatively young company, they didn't have the operating history for traditional bank financing and turned to Mission Driven Finance instead to support their growth.
Updates
7/2021 — Robert and Carter Transportation Group were highlighted in an ImpactAlpha piece by Tynesia Boyea-Robinson of CapEQ on how access to capital for Black-owned businesses can bust open the path to wealth and job creation that concurrently stimulates the U.S. economy.
6/2021 — Robert participated in a Dallas Fast Path Accelerator Program and won first place in the pitch competition.
Impact Segment
Creating quality jobs
Skill training and workforce development
Impact Vehicle
Advance Strategy
Date of Investment
March 2021
Impact Geography
Nationwide
Leadership
Robert E. Carter,
CEO & President