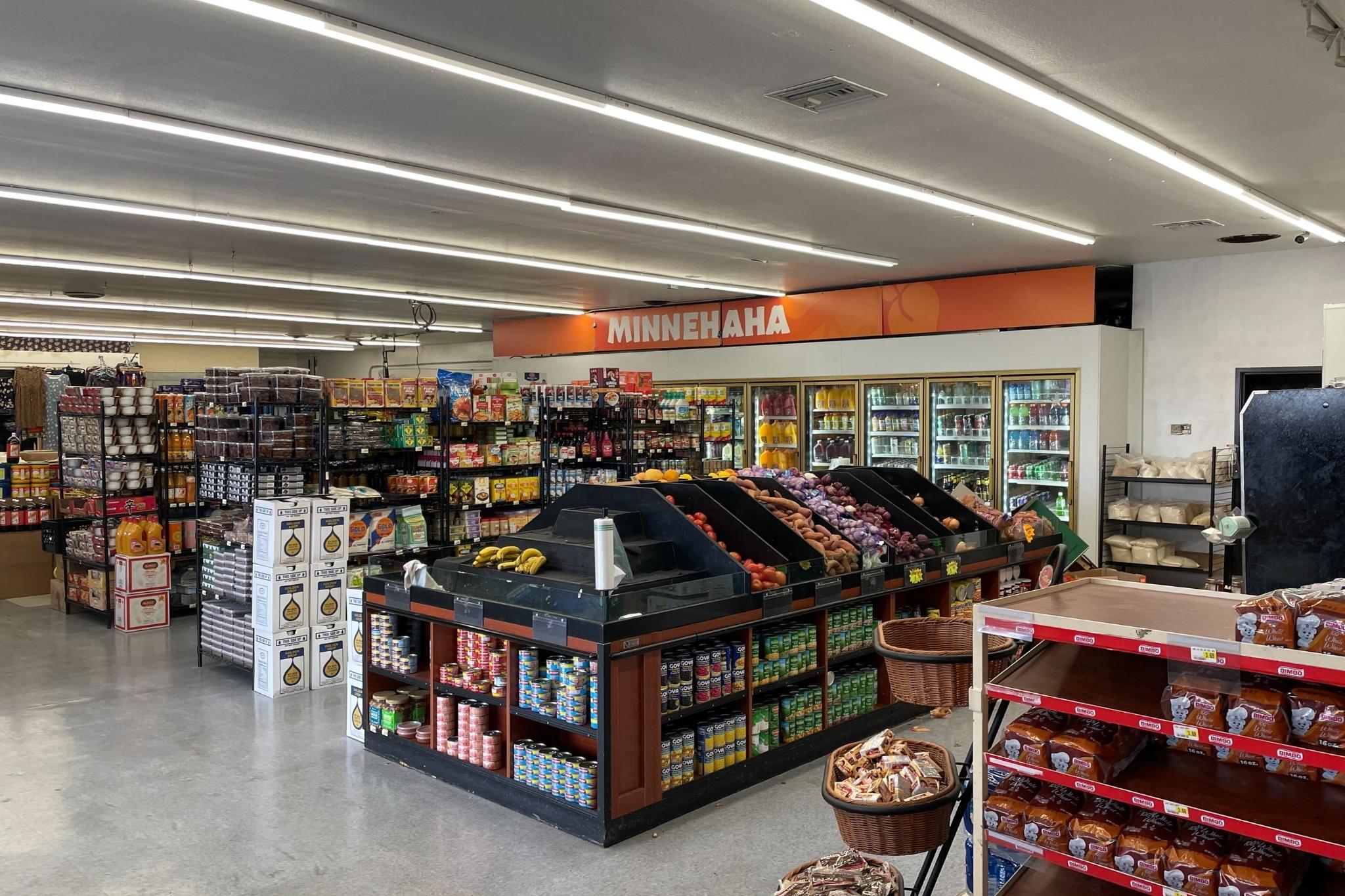 What they do
Minnehaha Food Market is an African grocery that sells specialty products ranging from Halal food and home goods to beauty and personal care products. Founder and owner Abdikadir Osman opened the market in the diverse City Heights neighborhood of San Diego to provide his fellow immigrants and refugees with culturally relevant staples.
In addition to selling affordable, healthy groceries, and cultural items, Minnehaha aims to act as a one-stop shop for the Somali and New American communities. Minnehaha serves as more than just a place to shop, it acts as a resource hub for the community where customers can discuss different topics with peers. The grocery store also supports immigrant entrepreneurs by subleasing spaces within the store to local vendors, including two clothing stores, a tailor, and a money transfer service.
To further support local residents, the market hires from diverse communities, including Latinx, Somali, and Kurdish workers. By hiring employees who speak a variety of languages, Minnehaha aims to ensure that their customers have a culturally responsive shopping experience.
Why we invested
Minnehaha reached out to Mission Driven Finance seeking an Islamic-aligned investment to grow their operations. As a result of shortages caused by COVID-19, the prices of their products have increased. Abdikadir plans to use the much-needed capital to purchase larger quantities of inventory straight from the suppliers to keep his costs lower.
Purchasing at wholesale quantities also opens a door for them to re-sell specialty products to other stores, adding a B2B component to their business model and increasing community access points.
With impact-based capital from Mission Driven Finance, Minnehaha Food Market plans to grow and hire additional employees from the community.
Impact Segment
Shaping local markets
Hiring, training, and/or serving immigrants and refugees
Impact Vehicle
Advance Strategy
People on the Move
Date of Investment
January 2022
Impact Geography
San Diego, CA
Leadership
Abdikadir Osman
Founder & CEO