AdvanceAPI: A Partnership with the Asian Business Association of San Diego
Doing your taxes. Buying a house. Raising a family. Some things are, by nature, challenging. Entrepreneurs in underestimated communities would also add finding investors and accessing startup capital to this list.
As an entrepreneur, sourcing start-up capital can be time-consuming. Add in the factor of belonging to an often overlooked community, and then fundraising becomes a full-time job. 
The good news is, it doesn't have to be this way. At Mission Driven Finance, we have a vision for a different type of world—one in which small businesses in every community have access to sufficient and affordable capital to grow their impact. This stubbornly optimistic approach has led us to some ground-breaking partnerships that make it easier to support our communities.
The Asian Business Association of San Diego had a challenge.
The Asian Business Association of San Diego (ABASD) represents the interests of over 30,000 Asian Pacific Islander (API) owned businesses throughout San Diego County. ABASD builds sustainable communities through inclusive economic development and a qualified, diverse workforce. Its presence is felt in neighborhoods many of us know and love, including Convoy District, Little Saigon District, Mira Mesa Boulevard, Asian Pacific American Cultural Economic Corridor in Chula Vista, E Plaza Boulevard & E 8th Street in National City, and more. 
ABASD has always been hard-working and determined. The group comprises entrepreneurs who were successful because of their tenacity in the face of adversity. Recently, ABASD asked critical questions:
How many more successful businesses would thrive in our community if it was a little easier to get support in the early stages? How much stronger, bigger and impactful could our community be if we had access to more capital?

Jason Paguio, President & CEO, Asian Business Association San Diego
These answers shaped AdvanceAPI, a new investment strategy.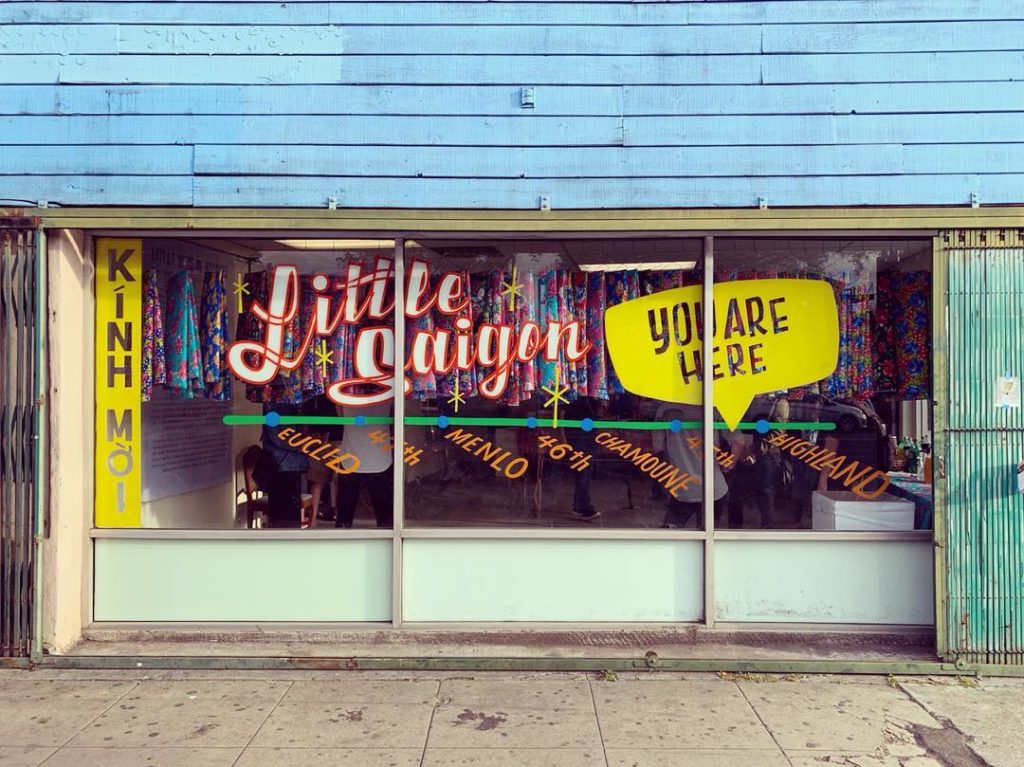 The AdvanceAPI Fund makes supporting San Diego's API community easier than ever.
ABASD and Mission Driven Finance are excited to launch the AdvanceAPI Fund and provide flexible capital for San Diego small businesses and nonprofits with an API heartbeat. 
San Diego's API community has been underserved for far too long. With this fund, we can support the on-the-ground growth of API-run organizations that are the backbone of our community.
The AdvanceAPI fund leverages the business supports that ABASD provides as a Small Business Development Center and unlocks financing in a size that's hard to come by—$100,000 up to $700,000. Together, ABASD and Mission Driven Finance help tenacious API small business owners and nonprofit leaders get the capital, connections, and capacity they need in order to grow and lift up their communities.
As part of the Advance family of funds, AdvanceAPI supports businesses and nonprofits that advance economic opportunity in the greater San Diego region in one or more ways:
Prepare people for success through access to health, education, and housing
Provide quality jobs, hire from their communities, and support employee development
Systems and infrastructure that allow more people to participate in a positive, growing economy
Running a business is hard enough. Accessing capital should be simple. 
Ultimately, this partnership (and all of the work we do) boils down to one simple truth: 
Closing opportunity gaps is easy when we close capital gaps.
If businesses in underestimated communities can access the capital they need to get off the ground, then they can do what they're here to do–run a business. 
To learn more, give us a call to (858) 880-0252 or send us an email. 
We make finding answers easy because there's enough in the world that's hard. Reach out to us today.