As summer wound down and I write to you for the first time in…a while, I have to confess to having a complicated relationship with the season.
I love the promise of longer days, bountiful fresh produce, and a semi-annual retreat with our team—essentially the opportunity to slow down and savor. But our changing climate and weather patterns disrupted the ideal idyll of summer. My adopted home of San Diego had ten months of cooler-than-usual weather, including a tropical storm. Wildfires are increasingly common in the Pacific Northwest but also sent smoke to the Northeast and ravaged West Maui—all places we have team members, client-partners, and loved ones.
Against this backdrop, we continue working to activate a bevy of intentional impact capital vehicles as you'll see below.
Five new properties for child care
CARE successfully closed on five initial properties in Las Vegas, marking the official start of realizing child care dreams for CARE. Even more exciting—four provider-tenants were matched with these properties with support from our wonderful partners*! EdSurge spotlighted two of them in this story.
Initiative for Inclusive Entrepreneurship
Mission Driven Finance has joined this nationwide effort with the U.S. Department of Treasury to expand access to capital for small businesses of color. Together with colleagues at Native Americans in Philanthropy, we are anchoring the commitment to support Tribal Nations and Indigenous entrepreneurs. To further grow this and related work, we're hiring for the coolest position: Director of Indigenous Futures (see our jobs page).
Fibers Fund + Black Fiber Cohort
Launched earlier this year with Sustainable Agriculture and Food Systems Funders and Fibershed, Fibers Fund has funded five grantees, including the inaugural Black Fiber Cohort!
Catalytic Capital Partners
Impact Charitable and Mission Driven Finance built a new partnership, Catalytic Capital Partners, based on our collective investment/fund management and grant-making expertise, and our common belief in the power of shared governance. We aim to streamline mechanics for funds and projects that require charitable capital (grants and/or the philanthropic alphabet soup of DAFs, PRIs, and more). See the replay of our discussion on LinkedIn to learn more!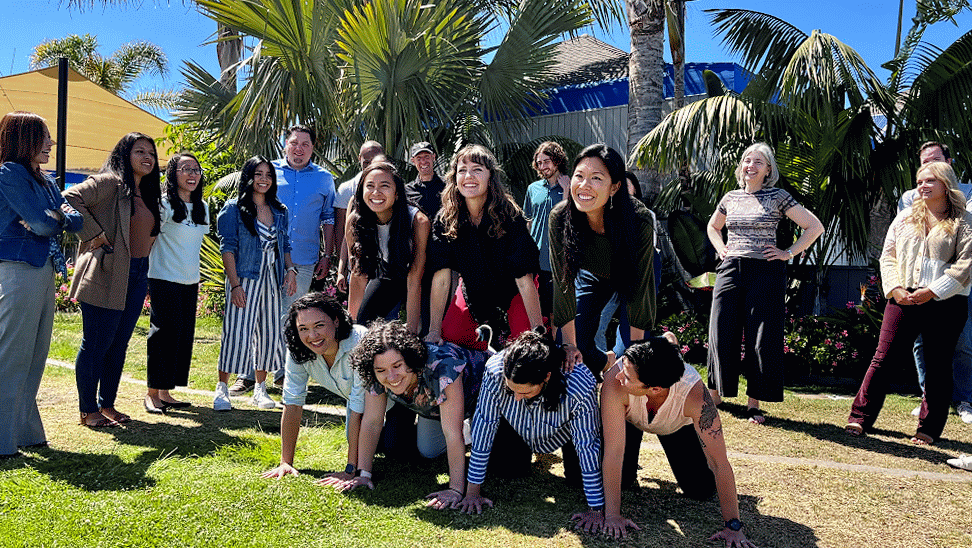 P.S. We are actively monitoring the racial justice investing landscape and sharing notes with peer practitioners in the face of the Fearless Fund lawsuit, and welcome your thoughts and resources.
I appreciated the Candide team publishing this article
.
P.P.S. Many of our team will be on the fall conference circuit again. If you see us, be sure to say hi!
*CARE Nevada worked with The Children's Cabinet, Nevada's Department of Health and Human Services Division of Welfare and Supportive Services, Las Vegas Urban League, Wonderschool, and Access Community Capital to recruit and screen providers and support them to expand their operations.