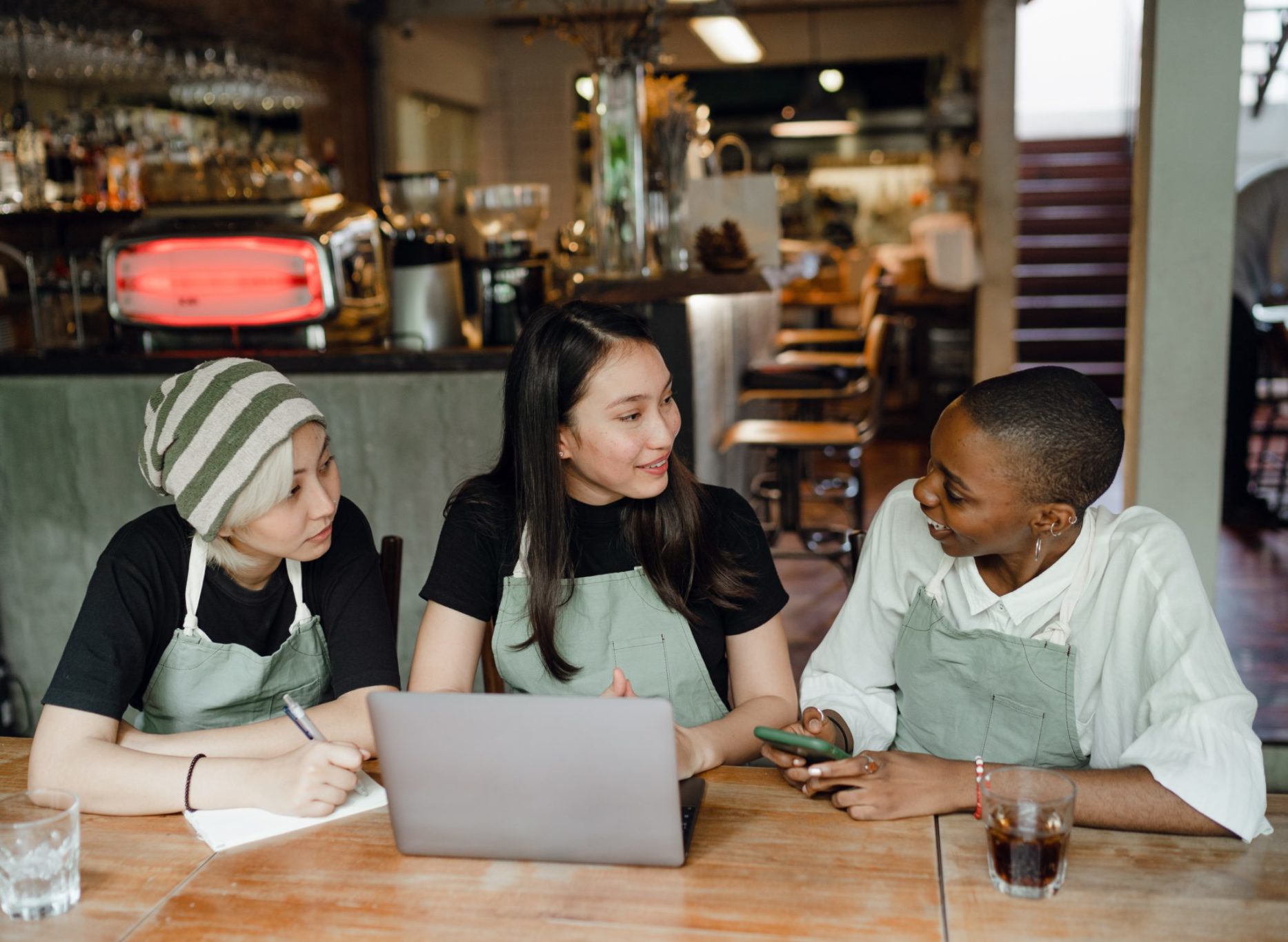 Apply for a Loan
Loans for small businesses & nonprofits to help you grow and support your community
You are one loan away from growing your impact
We are here to make it easier for you to do more good.
More than a lender, we are your growth partner. We're passionate about reconnecting capital and community. Learn more about your options below.
The bold, the optimistic.
Take the first step—submit a short inquiry form with no commitments, or schedule a call with a member of the team.
Advance California*
For California-based small businesses & nonprofits creating an inclusive and sustainable economy
Working capital, equipment purchase, project finance, etc.
Check size: $100,000–$1.5 million
11.5% interest rate + closing fee
3–30 month terms
$250 application fee to start underwriting
No prepayment penalty fee
No credit scores required
No personal guarantees required
Islamic financing available
Revenue-based financing available
This program is not yet live. Please complete the interest form to be notified when Advance California starts accepting loan applications.
*Terms and conditions are subject to change.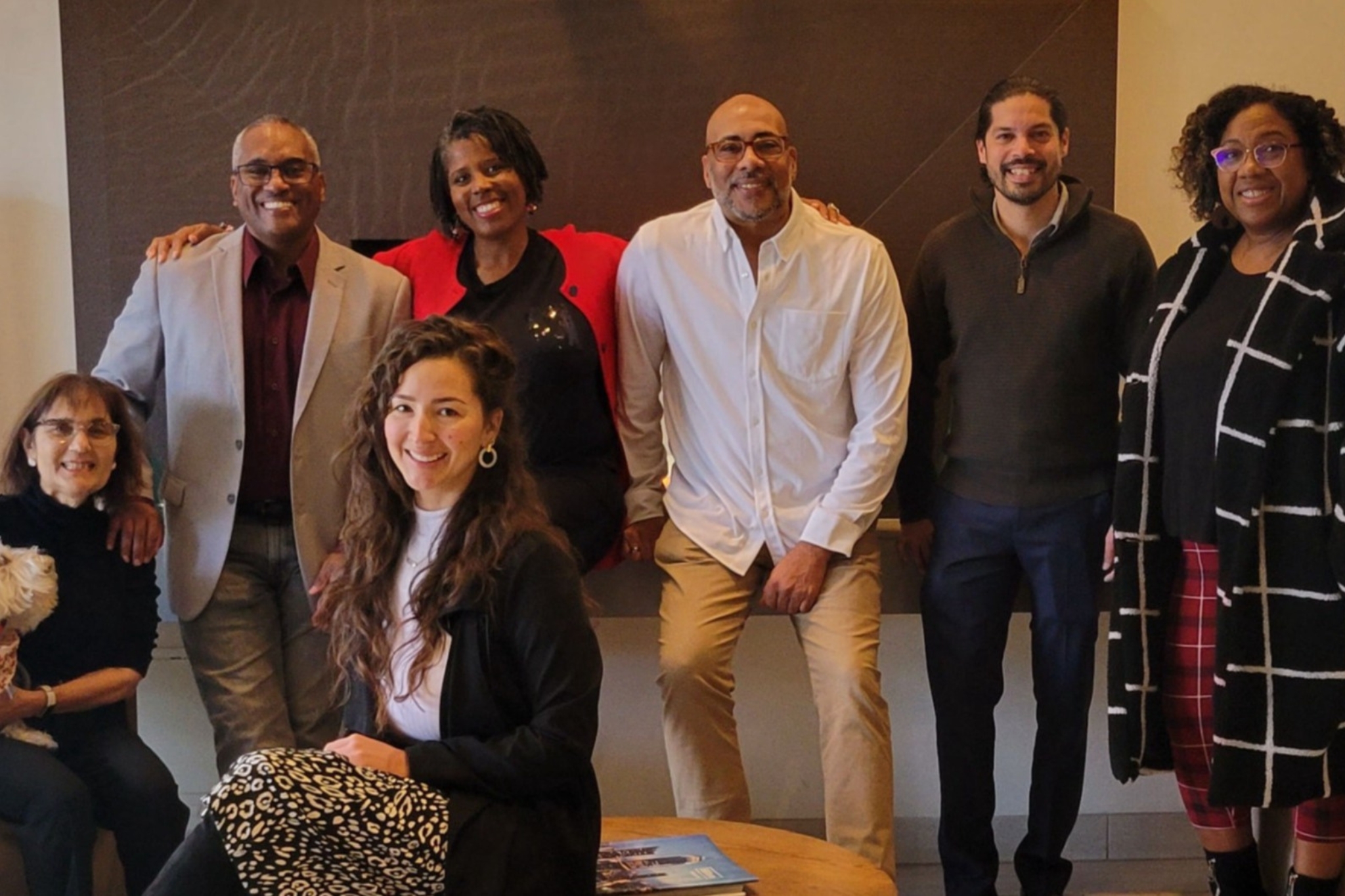 Regenerative Harvest (United States)
For businesses in rural areas
Entities advancing regenerative agriculture
Check size: $200,000 minimum
Interest rate: Up to 11.5%
Working capital, equipment purchase, project finance & similar needs for affordable credit
Committed to regenerative food system techniques & benefits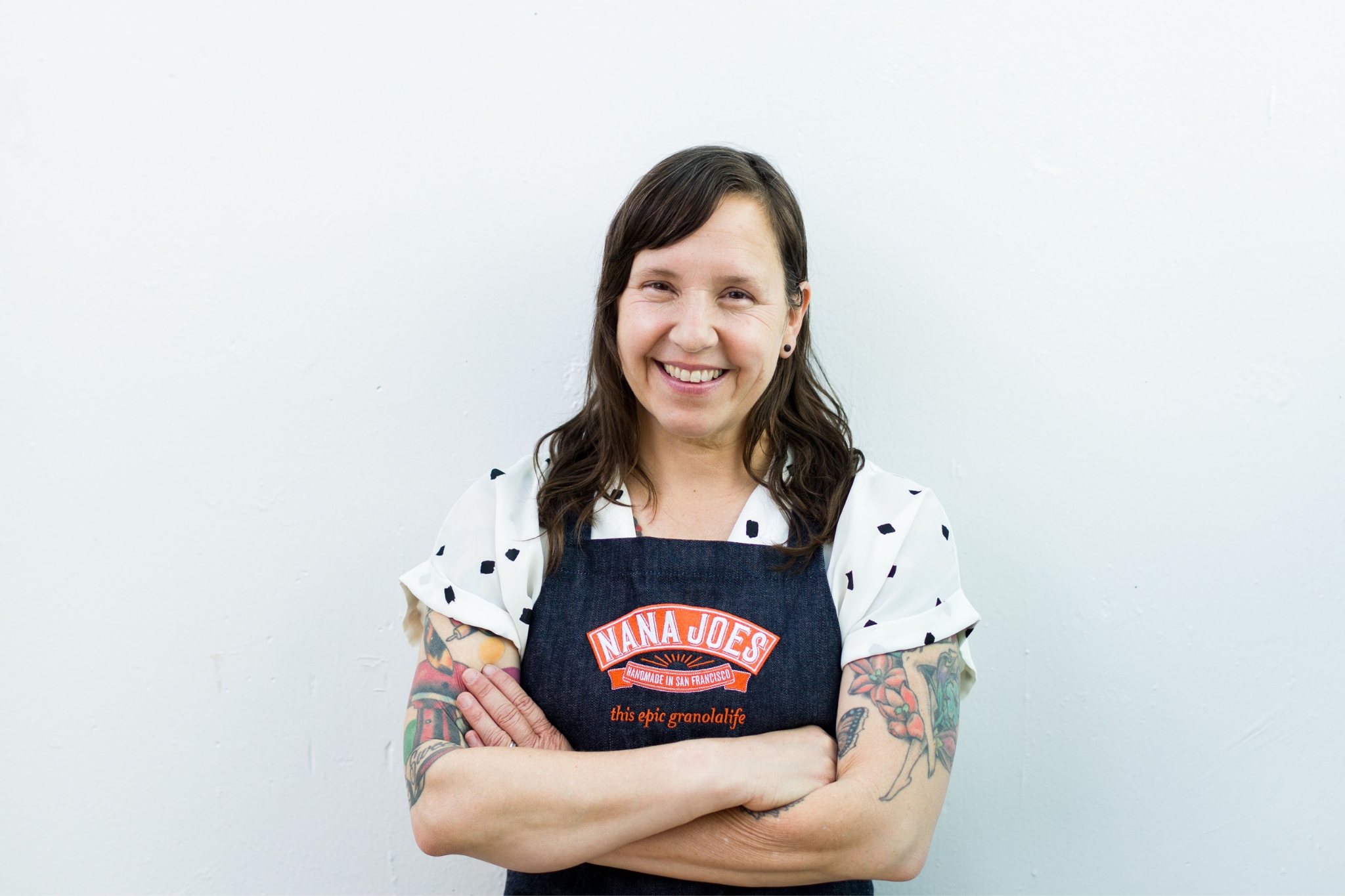 Subcontractor Financing (Southern California)
For diverse-led small businesses in or expanding to San Diego and/or Imperial counties
Working capital, equipment purchase, project finance, etc.
Check size: $100,000–$500,000
11.5% interest rate + closing fee
3–30 month terms
$250 application fee to start underwriting
No prepayment penalty fee
No credit scores required
No personal guarantees required
Islamic financing available
Revenue-based financing available
This program is not yet live. Please complete the interest form to be notified when the Subcontractor Financing program starts accepting loan applications.
*Terms and conditions are subject to change.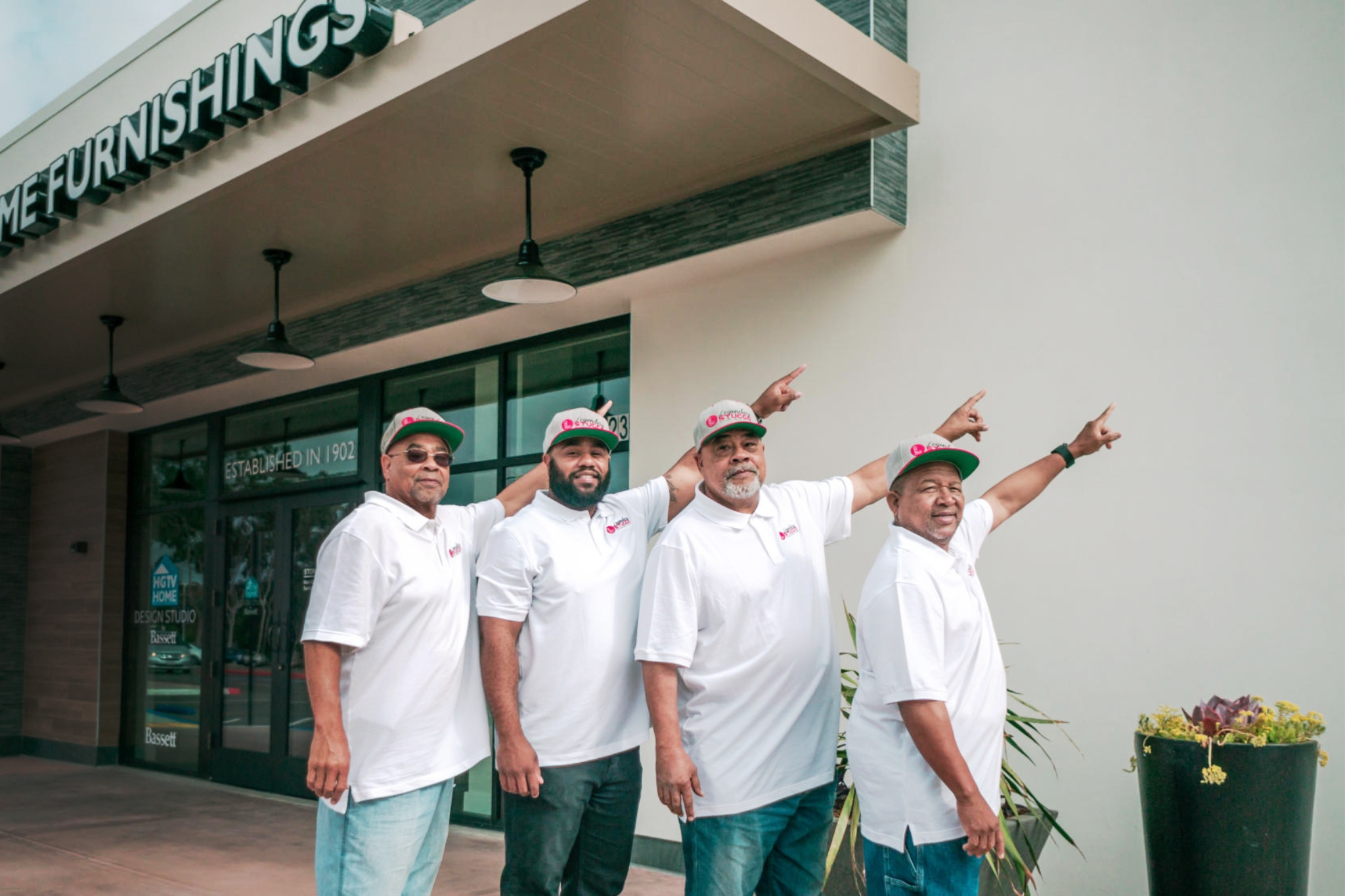 What our borrowers are saying
Take the first step in getting a loan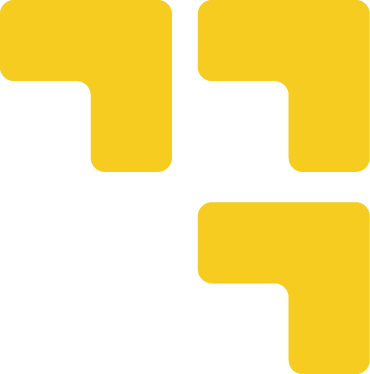 Frequently asked questions
General questions
How are you different from banks or other lenders?
Mission Driven Finance (MDF) is a social impact investment firm and lender that seeks to support social impact in all of our investments. We lend to small businesses and nonprofit organizations that are agents of change in their communities.
What credit score should we have for applying for a loan with Mission Driven Finance?
We don't require personal credit scores or personal guarantees. Your personal finances shouldn't determine the fate of your business.
How can an organization prepare for a loan?
Ensure that your business plan and finances are in order. We talk through your business plans and financial projections and talk with management to see how you think about your community, how you're growing your business with coaching and support, and the opportunity the organization has to grow.
We still check the business history, so get your balance sheet (statement of financial position for nonprofits) and income statement or profit & loss ready for review.
How will the money from the loan be used?
Be ready to clearly explain what you need the capital for and how you plan to repay it. The money could be used as general working capital, cash flow bridges, purchase order financing, and things that will help increase the organization's operations.
The path to repayment is important, as it makes it clear to the borrower and the lender how the loan will help the organization grow and demonstrate the organization's ability to pay back a loan.
Additionally, as an impact investment firm, we want to know how money from a loan will help you make a positive impact in your community.
How does impact investing make a difference?
Impact investing makes the "unbanked" bankable, shifting the perspective of risk and driving capital to organizations that are trying to create positive social impacts in the community (e.g., creating jobs that pay a living wage, increasing opportunity in BIPOC communities, providing other social benefits).
What is the challenge for some organizations to obtain financing?
Some of the challenges faced by many, including small businesses and nonprofits, are banking history and credit score requirements. Some banks have risk criteria that create the case for a "no" rather than finding a way to get to a "yes."
We try to do the exact opposite of that—looking for ways to say yes to tenacious small businesses and nonprofits. Yes to their vision for impact, yes to their plans for growth, and yes to their understanding of what kind of capital they need and when to realize those plans.
What level of technical assistance do you offer to small businesses/nonprofits?
We work closely with small businesses/nonprofits to really understand how they operate and what's the best solution for them. As such, we work on making sure that you have all the necessary information compiled that would help you with us or any other lender. We work closely with your organization to understand how unique you are and how we can best structure a solution for you. In addition, if your organization is not aligned with MDF, we will do our best to connect you to aligned lenders in our network that might be able to help you.
What types of organizations do you work with? Does impact have to be a core value to my organization?
You don't need to be an impact company with a formal mission statement, but we do want to see that you are committed to your community—your workers, your clients/customers, or others. We work with all kinds of organizations that want to create a positive impact on the local economy. We understand that different organizations may have different impact values, but we work closely with you to help you be more intentional about impact.
How does the process for Mission Driven Finance work?
We have a simple and transparent process that makes sure that we're both aligned with the same end goal:
We have an initial screening call to get to know you and also to respect your time as a busy leader.

If it looks like a match, we'll walk through our lending platform so you get a preview of what to expect in uploading more information.

Once you submit your necessary documents, we will schedule an organizational meeting with your team to see how your organization operates.

Lastly, we will walk you through the closing process and keep in touch with you to hear about your great progress!
What kind of documents will I need for the loan process?
To get started, we'd need your organization's birth certificates (e.g. business model, bylaws, organizational chart, filing status), financial statements, and impact documents.
For nonprofits
I am a nonprofit organization. Am I eligible for financing?
Why, yes! We at Mission Driven Finance love all the great work that nonprofits do for their communities and wish to support them however possible. We take a holistic approach, making sure that financing works for you, and take the harder road of understanding how your organization works and how we can help out.
My organization often has cash flow challenges due to the reimbursement/milestone grant/funding that we receive. Will this be an issue?
The more complicated the issue, the more interested we are in solving those pain points. This will not be an issue whatsoever, we understand that timing is not always perfect but we work around it by understanding the nature of revenue models and offer financing solutions during those necessary times.
My organization went through hardship during the COVID-19 pandemic, it has affected my fundraising and impacted my finances. How can you help?
It's even more important now to support nonprofits doing good in the community. We offer different loan programs that can meet the needs of your organization. We understand that 2020 was an awful year for nonprofits, but we are here to help your organization get back on track!
We focus more on grants, donations, and fundraising than earned revenue (e.g. ticket sales, merchandise, etc.). Would we qualify for loan financing?
We will explore and understand your current contracts that you have and work out the best loan structure to meet your needs. Not every nonprofit is a good fit for a loan though, and we won't make a loan if we believe it will unnecessarily burden your organization with debt.
For small businesses
I'm a small business owner and just got my first big contract. Will you be able to help me meet the capital requirements for this contract?
We'll walk through your contract and impact plans to help you with the financing your business needs to make your business dreams come true.
I'm a startup founder with a revolutionary business model. Banks have denied me financing opportunities. Will you?
We'll learn about your business to make sure that we can offer you the best form of financing during such an early stage of your business. Debt, with a fixed payment schedule, isn't a good fit for pre-revenue companies—because what would you use to pay? However, if you have an LOI, purchase order, or contract that you're working on, we could make that work!
My business has gone through hardship during the COVID-19 pandemic, I've suffered a loss of revenues and struggling to get back to normal. How can you help?
As such an important piece of the economy, we want to work closely with you to understand how we can help your business grow during the hardest of times. We'll start by looking at your numbers and figuring out a viable financing solution together.
My business has been doing good and I see an opportunity for it to grow. I have reached out to banks but they aren't willing to lend me capital for growth. Will you?
When others say no, we ask "why not?" We love to hear about businesses that are growing and need some financing to get to the next level. Let's talk.
My business depends heavily on accounts receivables. This often creates some cash flow challenges for day-to-day operations. Can you help with this?
We know that time is of the essence and cash flow plays a huge role in growth for businesses. We don't shy away from the most complicated account receivable structures; in fact, it's what we love doing the most. Because we look at the impact you'll create with this capital, our process isn't a great fit for emergency or short-term loans under six months.
What does a loan look like month-to-month?
Take a look at this blog post on amortization and loan terms.